North America's Recovery Runs Through Rail
A continued capacity crunch and elevated rates across all methods of transportation have injected signs of life in the demand for new railcars. Todd Tranausky & Eric Starks discussed the impact the pandemic has had on the major freight and commodity sectors that continue to show signs of strength and the impact to the FTR forecast for rail car demand.

Presenters: Todd Tranausky & Eric Starks


You'll hear Todd & Eric's expert insights as they examine:
The outlooks for freight and commodities most commonly moved by rail.
How rising commodity prices are impacting retirement activity.
Which freight markets are recovering best in 2021 and which are facing a tougher road ahead.
A sneak peek at the 2021 FTR Rail Closer Look series of reports
This webinar aired on May 27th, 2021



Follow along by downloading the graphs to the presentation: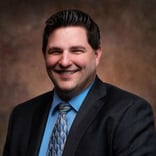 "As we enter the 2nd half of 2021, this complimentary webinar examines what to expect for rail car demand. A lot of uncertainty remains, but we will try to put some bands around how we see things progressing and what the risk factors are for rail participants in the months ahead."
Todd Tranausky
VP of Rail and Intermodal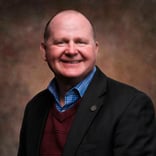 "Continued freight growth has injected new interest in the demand for rail cars. Todd and I will discuss the outlook for rail and take a closer look at the newest edition of the FTR Rail Closer Look reports."
Eric Starks
FTR CEO
Download a Sample Report for the brand new 2021 FTR Rail Closer Look Reports!
Experience the power of the most reliable equipment forecast combined with the trusted data from the Umler System and Waybill data can help you make more informed strategic business decisions!
Six reports covering the major car types.
Click on the car type to download a sample.
A more precise measurement of the rail equipment market does not exist.