FTR Webinar Replay & Complimentary July 2021 Shippers Update -


A gift exclusively for Supply Chain Quarterly Subscribers!
Complimentary Report Download
As a Supply Chain Quarterly subscriber, you understand how escalating transportation costs impact your company's bottom line. FTR clients leverage our Shippers Update to manage their spend more wisely. Please enjoy this free copy of the July 2021 Shippers Update to benchmark your own budgets for 2022 and beyond!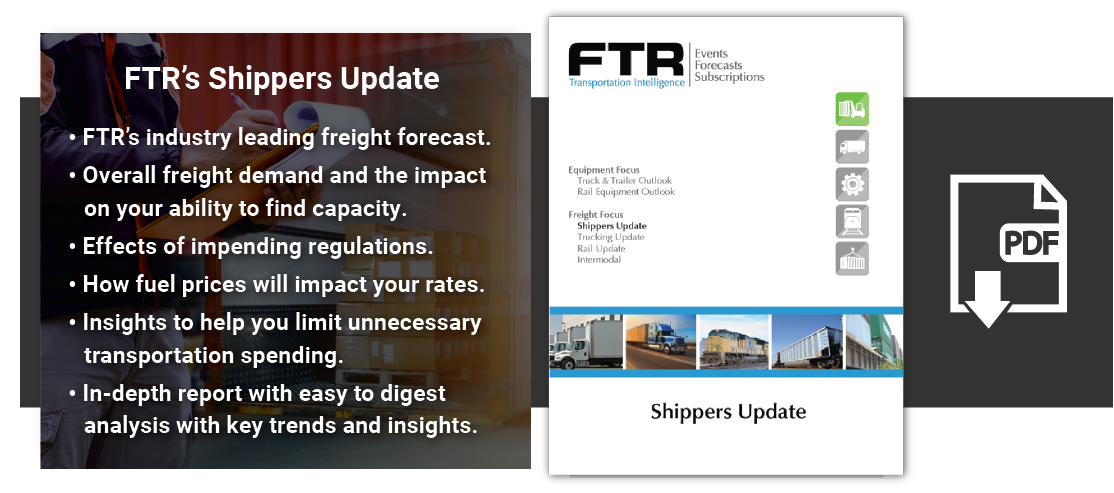 This July 2021 State of Freight™ Webinar addresses these topics:
How do we have stagnant payroll employment with a historic surge in new entrants?

What's in store for a strengthening rail and intermodal market as we head into peak season?

How much is the supply of Class 8 trucks and commercial trailers running behind demand?

Railcar buying and leasing is picking up, which car types will lead the next industry upcycle?
Download the presentation: