Freight Transportation Events and Webinars from FTR
With the complex nature of your business, it is important to have access to the latest industry information along with resources to pass that intel along to your team. FTR Webinars provide you with forecast updates and expert assessments on how industry events will likely impact you. In addition to giving your team detailed insights on pressing topics, every webinar includes Q&A opportunities for you to address the specific issues you are facing.
Upcoming FTR Webinars
View all upcoming webinars and events below.
| | |
| --- | --- |
| December 3 | CV Quarterly Update |
Available to: Subscribers of the Truck & Trailer Outlook
Thursday, December 3rd, 2020 | 11:00 AM - 11:45 PM EST
Presenters: Don Ake | Moderator: Jonathan Starks
You must register using your company email to attend.
| | |
| --- | --- |
| December 10 | FTR Engage - The 2021 Outlook |
Available to: Everyone Complimentary to: FTR Clients & 2018-19 Conference Attendees
Thursday, December 10th, 2020 | 2:00 - 4:00 PM EST
FTR Experts: Avery Vise, Todd Tranausky, Don Ake, Jonathan Starks, Bill Witte
Moderator: Clay Slaughter
What will it mean to put 2020 in the rearview?
Following the presidential election, we will wrap up 2020 and explore what impact this may have on the economy and transportation markets. We will also review some of the key issues that have emerged during the year with an eye for how they might impact 2021. Hear from each of FTR's experts regarding their expectations for the different parts of the freight transportation market in the new year.
Featured Replays
The below webinars are open to the public. All webinar replays are available to FTR Clients in the "on-demand video" section of their member portal.

Key Issues in Transportation
This webinar aired on July 9th, 2020
Eric Starks, Avery Vise & Todd Tranausky
Moderator: Jonathan Starks
Description: This State of Freight™ webinar sets the stage for the second half of 2020 and beyond for freight transportation. This year has been unprecedented, and many unknown factors remain concerning the economy and, ultimately, the freight markets. Watch the video embedded below as the FTR Experts discuss some of the most consequential issues and how various outcomes could affect shippers, carriers, and brokers.
Recent Podcasts
FTR's State of Freight™ Podcast provides ongoing updates, and FTR expert commentary, on the issues that will affect your business the most. Subscribe to stay in the know with market updates on different modes of transportation, the monthly State of Freight TODAY, and so much more.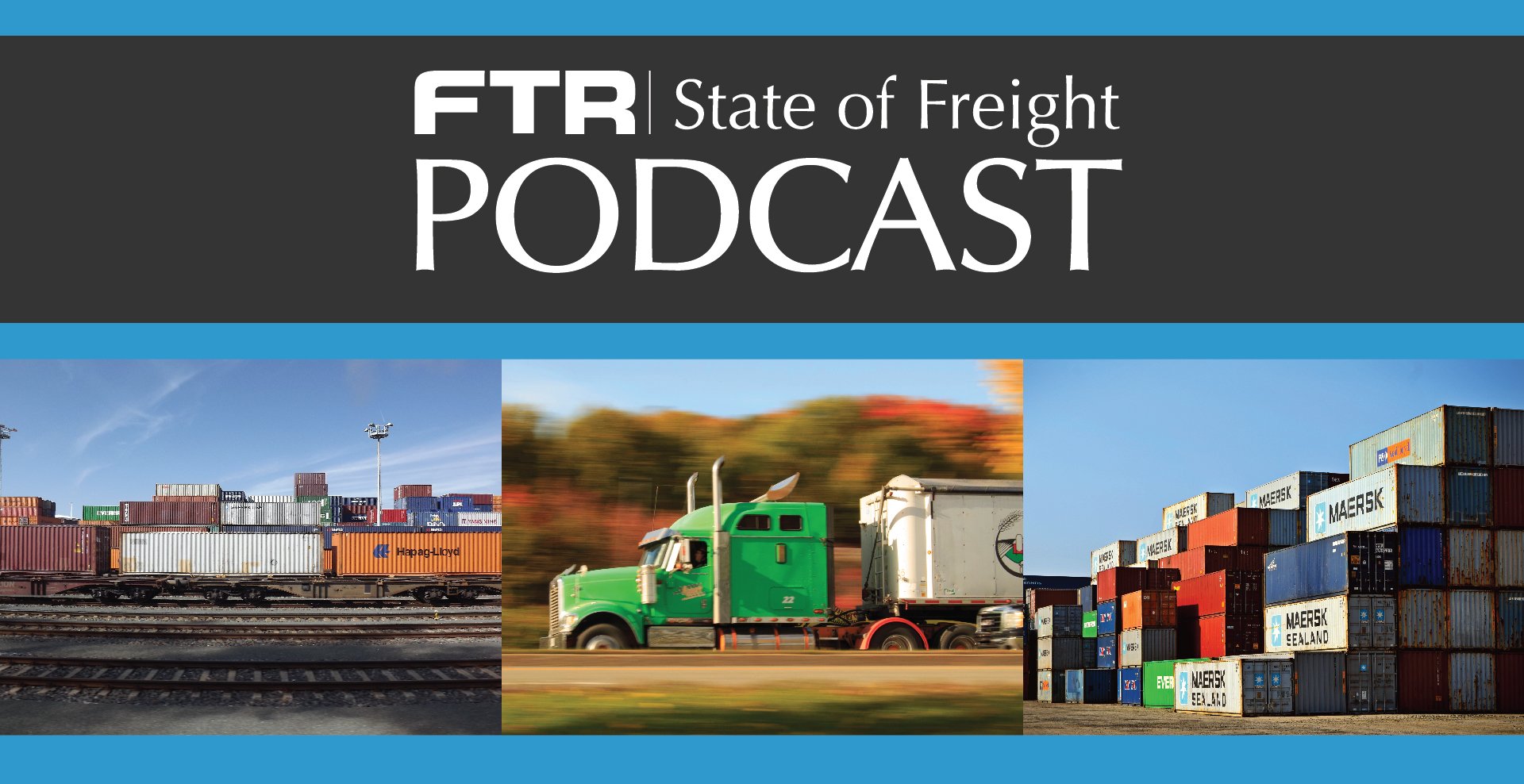 Listen to the most recent episodes:
To watch or listen to the State of Freight Podcast, or to download graphs and presentations from episodes, go to:
Recent Newsletters